Stockmaker's Portrait
Stefan Schmidt
Stockmaking – the perfect synthesis
of wood and metal
Stockmaker
For over twenty years – since 2002 – I have been stocking traditional guns and rifles in my workshop. Woodworking is a family tradition and a passion. We don't compromise on quality; we always strive for
perfection.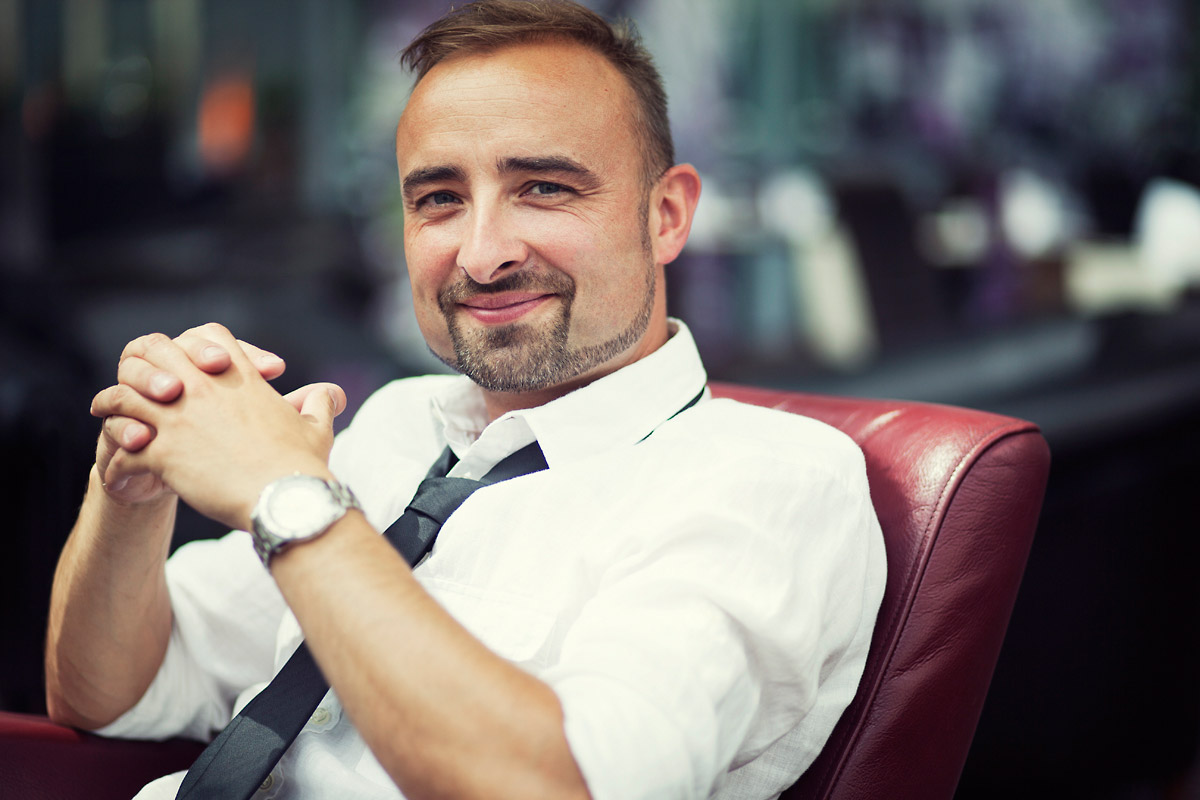 Wood
Wood is a unique substance. It arises from nature; it is organic and not synthetic. It reveals its secrets only to those who cares for them. It must ripen like good wine. Wood breathes and lives. It is strong and yet sensitive. It needs care, it needs respect. It is individual. All these qualities are appreciated by connoisseurs and aesthetes who consider their guns and rifles to be cultural assets – and not just tools.
Fascination and tradition
My father has established our family business. He is a master carpenter and a certified restorer. With him, I have restored many pieces of vintage furniture and many interiors to their former beauty. I assisted him when he was crafting the wooden case for the legendary table clock "Atmos" by request of the Swiss manufacturer Jaeger-LeCoultre. For this work he had to use ebony, maple, and rosewood. The stunning combination of different woods made each clock unique. What fascinated me the most, however, was the compound of the two basic materials: wood and metal.
The craft of bespoke stockmaking
Stocking is the art of uniting wood and metal. The stock is not just a pretty ornament – it is an essential working part of any gun. It is the stock that unites barrels and action. It's the stock that makes the lines of the rifle or shotgun. It's the stock that has to fit perfectly.
From textbooks I learned that artisan cabinet makers ("Kunsttischler") performed stocking works before the profession of the stocker came into being. When I read this, I felt a first thrill of enthusiasm, but became truly passionate about the art of stockmaking when I was completing my apprenticeship at the renowned manufactory Ziegenhahn and Sohn. They craft finest break action guns and rifles under the direction of Jens Ziegenhahn.
Function and aesthetics
The stocker's tasks are rich in variety. He is responsible for many things: He has to make sure that any gun's working mechanism fits perfectly into the wood. He shapes the stock according to the customer's physical and aesthetical requirements. A stock must withstand enormous stress when the gun is being fired; it also has to stand the rough use in the field – and unlike most other parts of the gun – the stock is supposed to please the eye: A well-shaped stock makes, a poorly-shaped breaks the gun's appearance.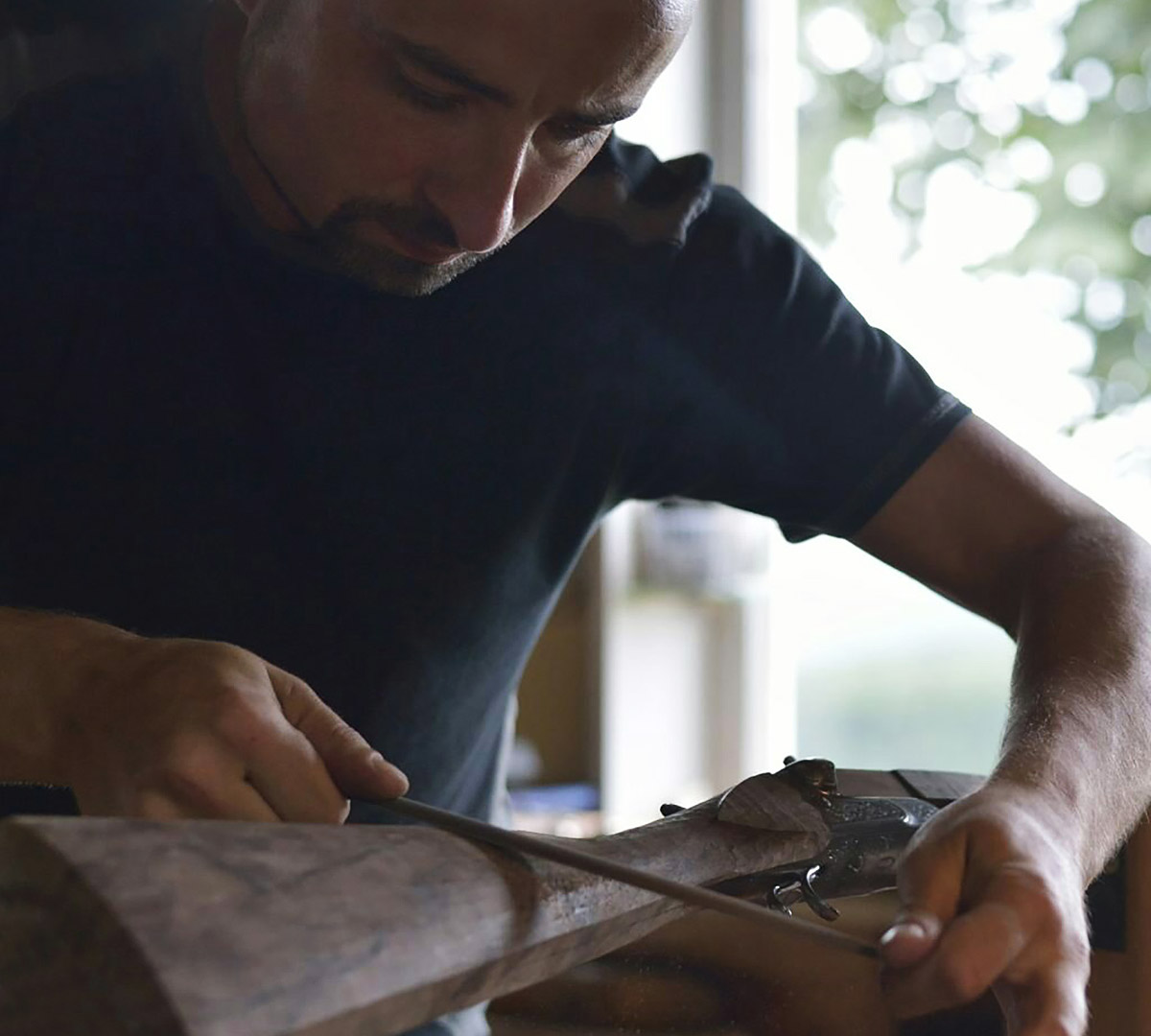 Finishing
Finally, the stockmaker does all finishing works. He grinds the wood several times, first using coarse, subsequently fine, finally finest sandpaper, to make the wood's surface as smooth as possible. This is essential for any finish, especially for an oil finish. For a semi-gloss or high gloss look, the wood's pores must be sealed completely. When the layers of oil have been successfully applied, the stocker cuts the fine checks according to the customer's requirements and eventually covers the stock's butt with finest leather. All the work is done by hand. In this way only an outstanding quality can be achieved, a quality that mass-produced firearms will never reach.